Fresh Seafood direct from Louisiana. Our team of fishermen bring in Live Crawfish & Fresh Seafood daily. All our products are packed and shipped in airline approved shipping containers packed with Gel-Pac's for refrigeration meeting and exceeding all Federal Standards and requirements. We are Verified Shippers with the Federal Transportation Security Agency. We ship Air Cargo same day 7 days a week nationwide. Depending upon the weight and destination of the order.Air Cargo is available Next flight Guaranteed with Southwest Airlines, the most economical shipping value.

LA.Best Seafood competes in the Wholesale Seafood venue, dealing directly with teams of fisherman who bring in live Crawfish & Fresh Seafood daily. Our Cold Storage facilities can store over 1,000,000 pounds of product on site, which allows for better inventory control and more efficient distribution. We dedicate over 12 trucks to daily operations,delivering Live Crawfish and Fresh Seafood to Restaurants and Seafood Markets in the New Orleans ,Baton Rouge,Mandeville,Slidell, and Hamond areas.

Live Crawfish Guaranteed or Your Money Back!"

We offer Military and Senior Discounts!!


CatFish Frozen Fillet (Louisiana's Best )
any size Fillet 15 lb case $ 99.00 /Case

Basa IQF Import Catfish $ 49.00 /Case
any size Fillet 15 lb case
Mekong
(15 lb Min)


RedFish "Red Drum" filet 7/9oz
10lb case (China) $99.99/Case

(10 lb Min)



Tilapia Vac Pack 3/5oz fillet (China)10lb Case
$ 34.00/Case


(10 lb Min)





Snapper 6/8 oz Fillet (Import) 10lb Case


$ 99.99/Case


(10 lb Min)






Tuna 8oz Steaks (Import) 10lbs Case Frozen
$99.99/Case

(10 lb Min)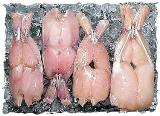 Frog Legs (Import) Frozen 2/4ct 5lb case
$ 35.00/Case



(5 lb. Min.)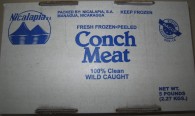 Conch Meat (Caracol) (100% Clean)( Nicaragua) Frozen $60.00/Case


(5 lb Min)


WE PACK AND SHIP ANYWHERE IN THE USA.

-Orders placed by 11am CST can ship out the Same day.
-Orders placed by 5pm CST can ship out the following day on the early morning flight.



Wholesale and restaurant acc.Call for wholesales prices and availability.

Let us set up your account today,then it's as simple as a phone call to place
your order at home.


For updated Prices and Information,Call Today.
Sales Office:(504) 464-9808

Fax:(504) 464-9860

Sign Our Guestbook
Contact us
Email:loui37@louisianasbestseafood.com
We Accept All Major Credit Cards

Wholesale Seafood Distribution
Fresh Fish Packing Plant
Quality,Service and Price
Customer satisfaction is our promise.
Guaranteed or Your Money Back!
Home
Crawfish
Crabs
Oysters
Sausage / Seasoning
Cajun Turduckens
Contact us


Louisiana's Best Seafood,LLC.
Wholesale Seafood Distribution & Cold Storage.
Customer Service
e-mail:
loui37@louisianasbestseafood.com

SHELLFISH CERTIFICATION HAACP# LA 2245-SS
License # 417052
State Of Louisiana